First World War in the Air
Author: Phil Carradice
This is a lavishly illustrated study, a must for anyone interested in the history of WW1 and the development of Military aviation. There are many quotes from pilots logs of the time, including extracts from the log of another old boy of the school, Lieutenant Benjamin Thomas who lost his life in the conflict and is remembered on the WW1 Memorial Tablet which is still mounted in the school.
CLICK HERE
to read his main blog, and also read his
BBC Wales History Blog.
A Pembrokeshire Childhood in the 1950s
Author: Phil Carradice
This charts Phil's recollections from the '50s and early '60s. The atmosphere of the 1950s and early '60sis recaptured in magical fashion and cannot but bring from the recesses of the memory of anyone who lived through those times, cameos of their own youth. There are hilariously funny passages, from encounters with the family pig, to going on stage in the school play with a rugby-induced black eye, to 'heading' an adder into the bushes at Freshwater East!
CLICK HERE to read Pembrokeshire Life magazine's review. PDF scanned with Keith Johnson's kind permission.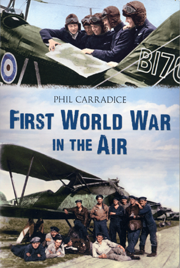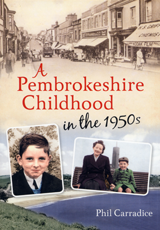 Pembrokeshire Coast Through Time
Author: Roger MacCallum
ANNOUNCEMENT...the winner of the vote for 'My Favourite Pembrokeshire Book 2012' announced at the Penfro Book Festival!
Authenticity and knowledge shine through every page of this wonderful book which takes the reader on an armchair journey around the coast of "God's Own Country," from St Dogmaels in the north to Amroth in the south. Roger MacCallum has an unequalled love of his native county and a knowledge base to match. So although each page of the book consists of "Then and Now" images of a certain beaches, rock faces or towns, each one also has a hugely informative and well-written text that adds, supplements and gives credibility to the visual images.

One of the things that really strikes you is the way some places - Swanlake Bay, for example, or Newgale Beach - have changed not one jot in the hundred years between the old picture and new.

Other locations such as the waterfront/dockyard frontage at Pembroke Dock have altered beyond all recognition. Quite apart from its literary quality - which is far greater than the author would ever admit to - this book is an invaluable piece of social history. It makes you wish you could be around in another hundred years to see what changes there might then be!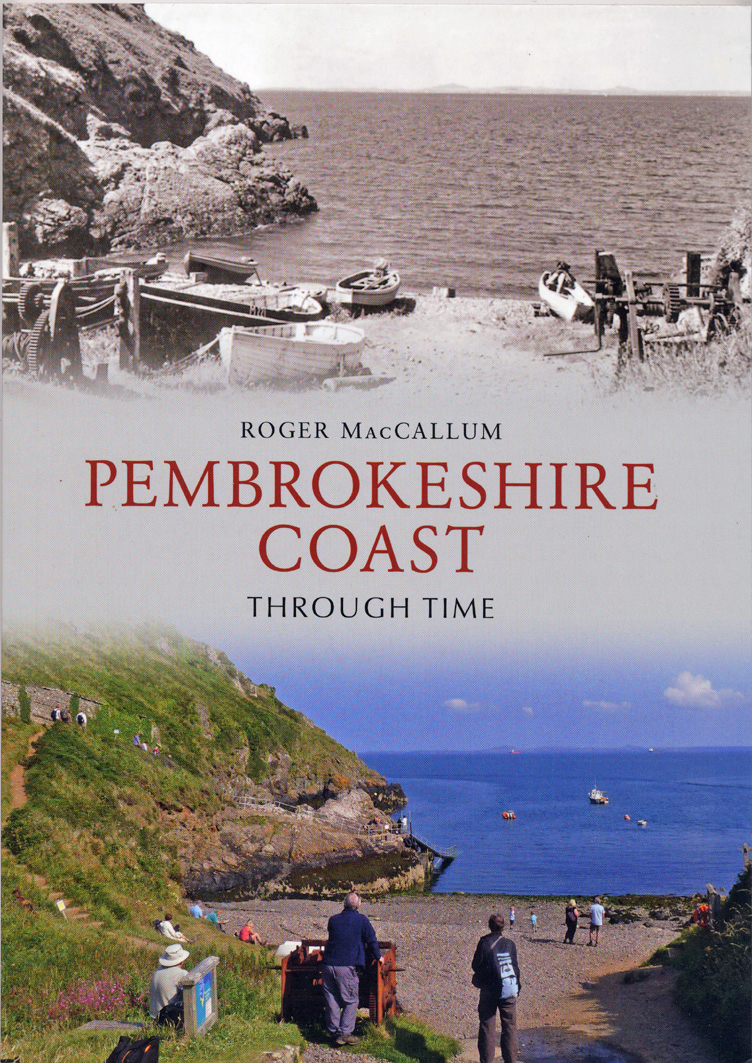 See

ALL

Phil Carradice's
Amazon Listings

See

ALL

Roger MacCallum's
Amazon Listings
© 2009-2013 ThePenvro.com - General Copyright Notice: Unless indicated to the contrary, all materials on this site including design, text, graphics, photographs and images are the copyright of ThePenvro.com and are not available for commercial use. All other images and/or photographs appearing on this site are the property of their respective owners, as indicated.
Where copyright for photographs on this site is known, it is indicated.  There are other examples where attempts to locate the copyright holders have failed. Wherever the original photographer or company is known they are attributed.  However, in some cases, there is no indication of who took the original photo or where the copyright, if any, may reside. If anyone viewing the site can provide such information, the wishes of the copyright holder will be respected. Please contact:info@thepenvro.com